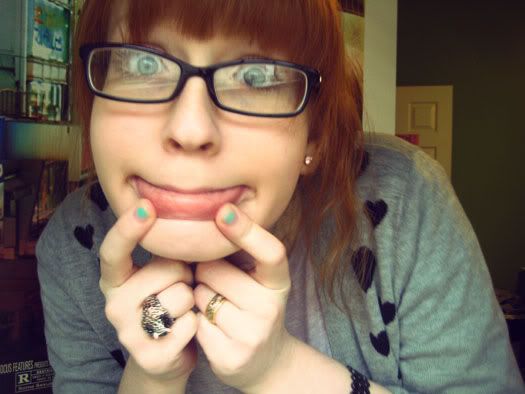 The blog has been pretty dead this past week or so, huh? I thought I'd drop in for a quick post, since I've got a bit of free time. :) I've been really busy - mostly because of my new job. I get pretty good hours so far, but I spend most of my day in my uniform. Then I come home and change into pajamas for while I sit at my desk and work on putting together an art portfolio (something that is not coming along as quickly as it needs to be...) for college.

Life is so very exciting.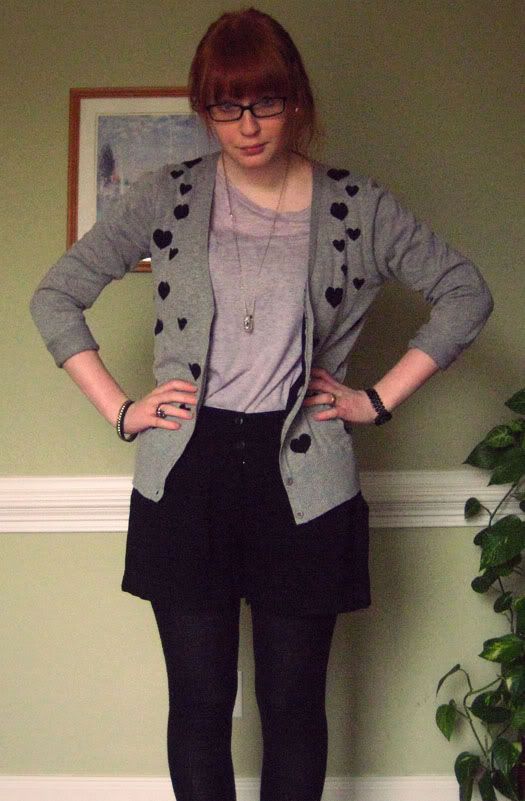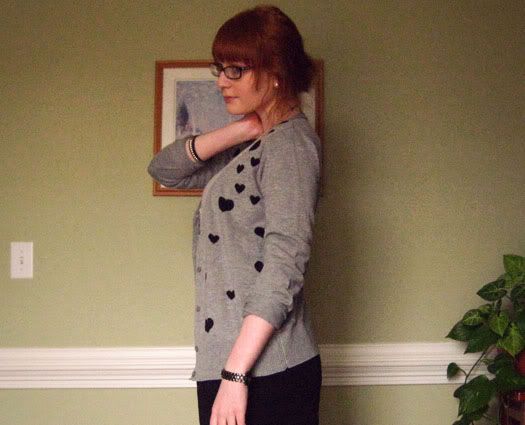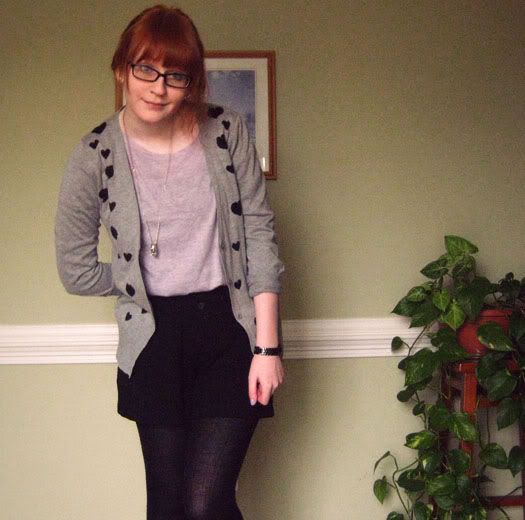 I know the images are very poor quality. I have a bad habit of forgetting to fix the settings on my camera before taking outfit photos.. This has caused me to have to put a few outfit "photoshoots" into storage for times like this...when I have nothing else to show you. :P
Anyway, for once I will keep this post from becoming a wall of text. I hope everyone is having a great week!
x Courtney
P.S. The cat is one of two, and she is named Misty. :)
Cardigan -
about $20 - Forever 21
Shirt -
about $15 - Forever 21
Shorts -
$5 - Charlotte Russe
Tights -
r
eally old - Payless
Necklace -
old ring on a chain
Watch -
NY&Co