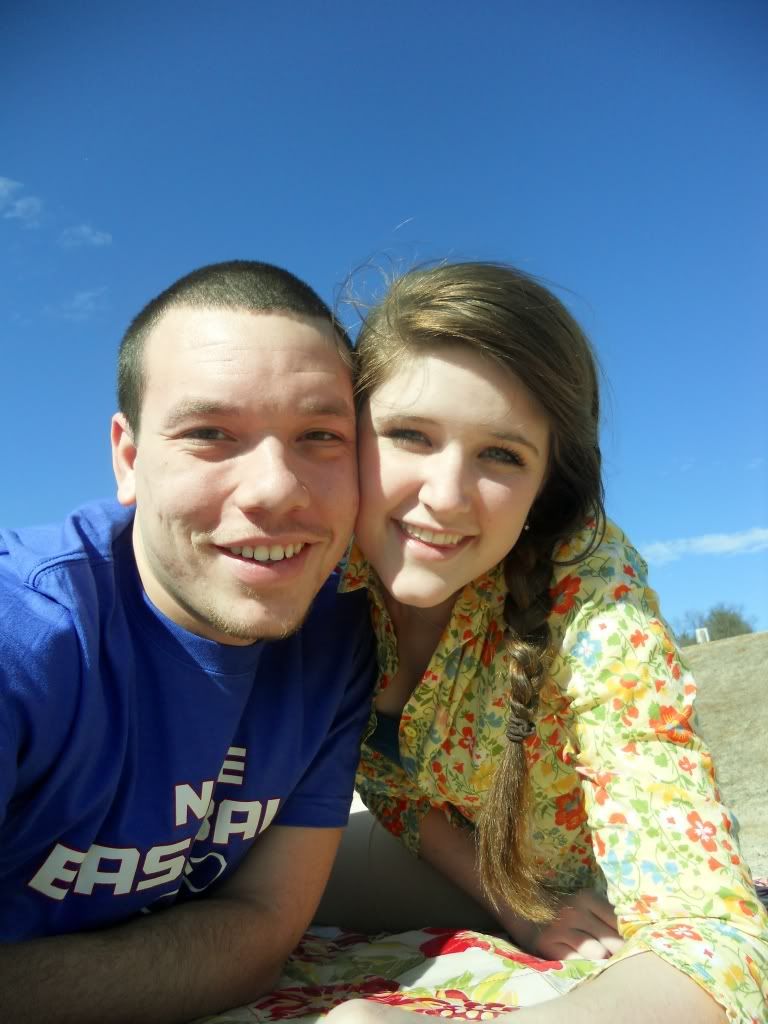 Hi. Um yes, I haven't posted in a while.
But I've just been so busy! In the end its really my fault, because sometimes I think I try to be busy on purpose. For example, not only am I the lead in my school musical, I also decided to take in upon myself to become the Assistant Director. Call me a control freak, but I feel so much better with it this way!
(Top and Pants: Anthropologie, Tank: Old Navy, Shoes: Payless? Maybe?)
So last weekend...or so...my boyfriend was back in town and we spent lots of time together eating and watching movies and eating more and basically getting fat. It was alot of fun, and this outfit was perfect for our picnic! The pants are so comfortable and breezy~ And the flowered top has so many perfect girly details I could resist wearing it on a date. Although I'll admit it wasn't the most figure flattering outfit, it was fun and good for out day out!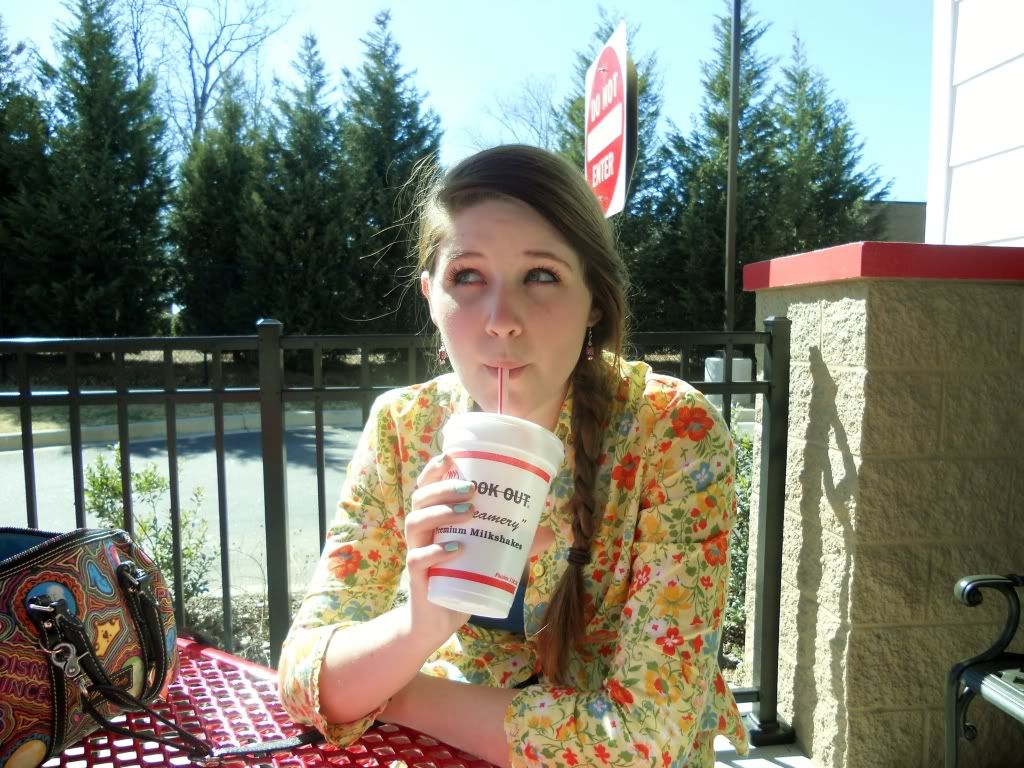 We ate at this place called The Cookout! They have really good Cheerwine Floats!