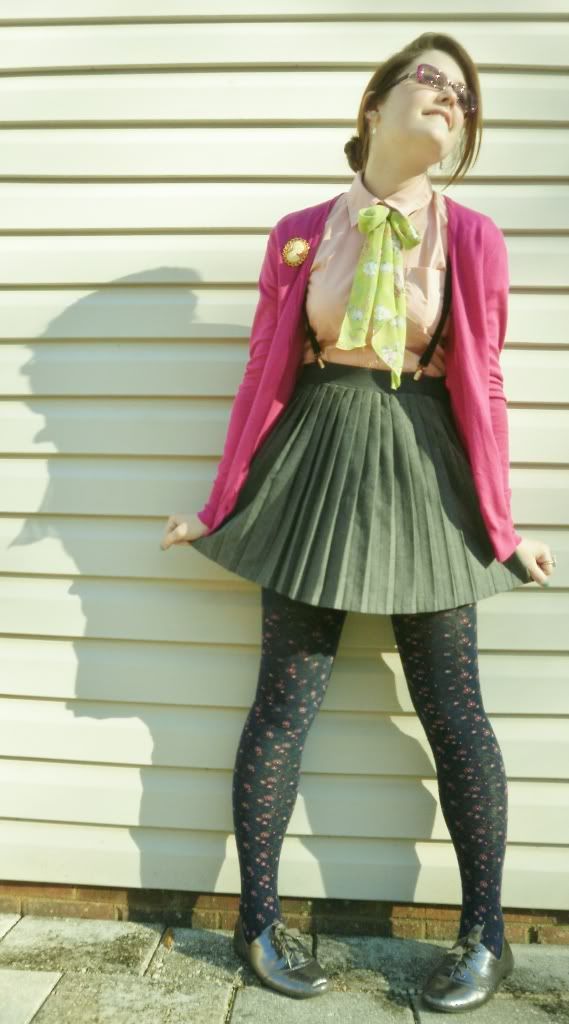 (Cardigan: Mom's, Button Up: NY&Co, Scarf: Mom's, Brooch: Mom's, Suspenders: Hot Topic, Skirt: Target, Tights: Anthro, Shoes: Target)
Hey everyone! So I was feeling pretty nerdy the other day...and this is what became of it! To be honest, I probably wouldn't wear this to school but it was still a lot of fun to put together and photograph. My mom helped a lot with this outfit too...maybe she should make her own blog, ha!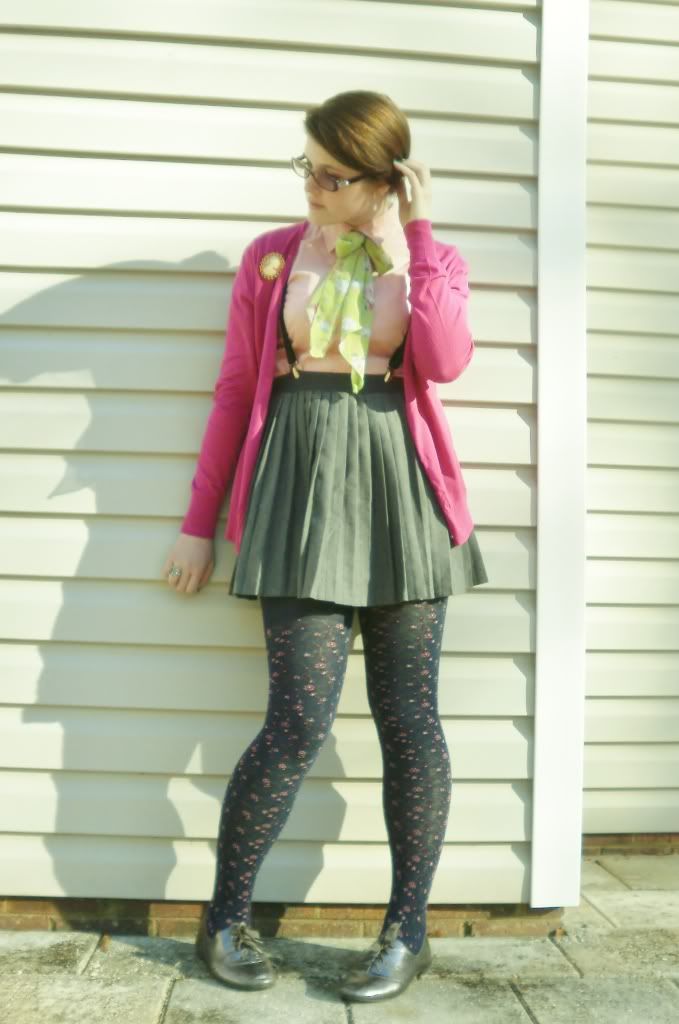 I had a bad headache which is why I was wearing my glasses. I don't have to wear them very often, only when reading usually, but I'd been staring at the computer all day and wearing them really helps relieve my headaches. And the glasses really started this whole ensemble off! I always feel so teacher-like with them on...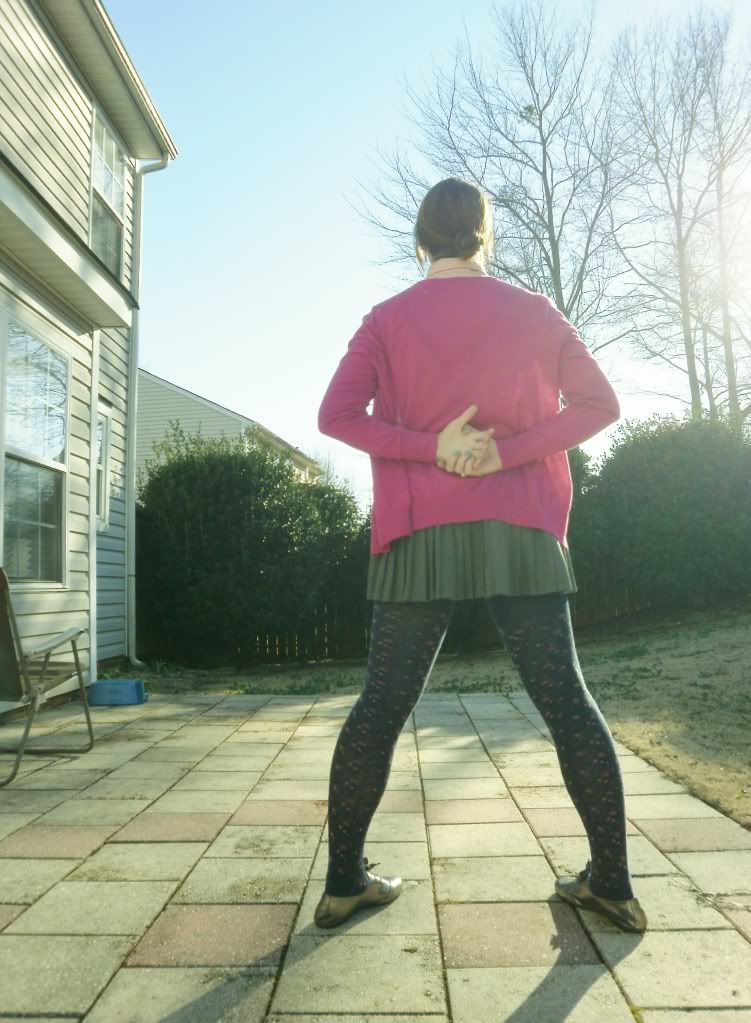 Also, this is the first time I've worn suspenders- although I bought this pair almost two years ago! I'm still not sure if I like them...I have a really hard time styling them.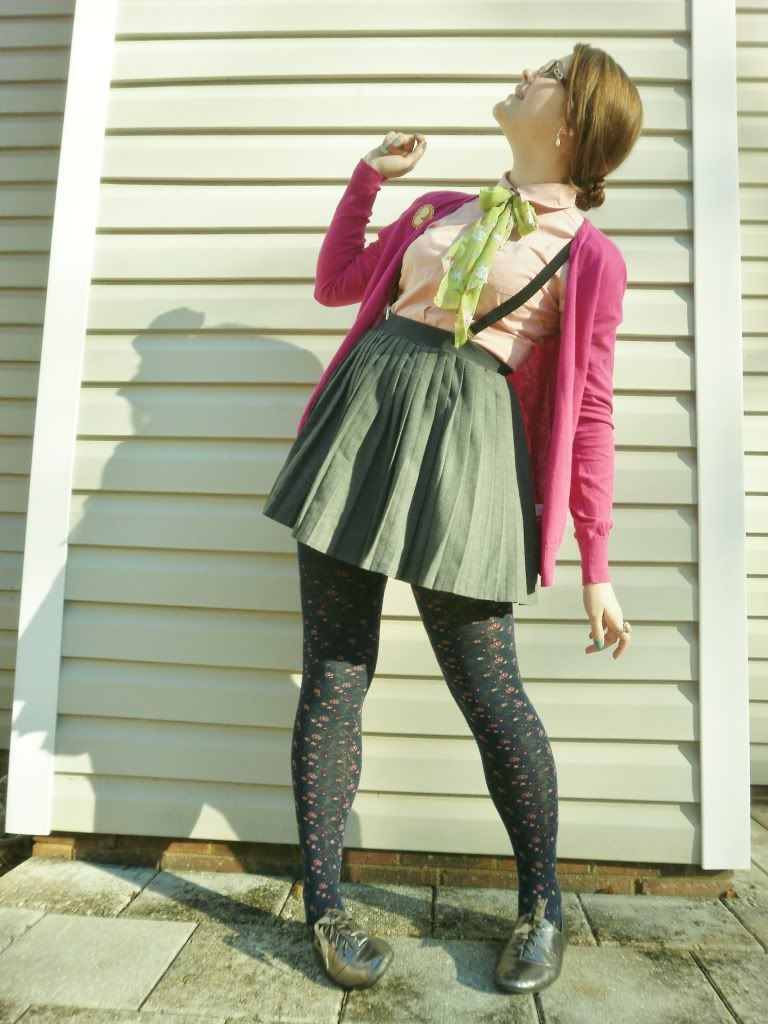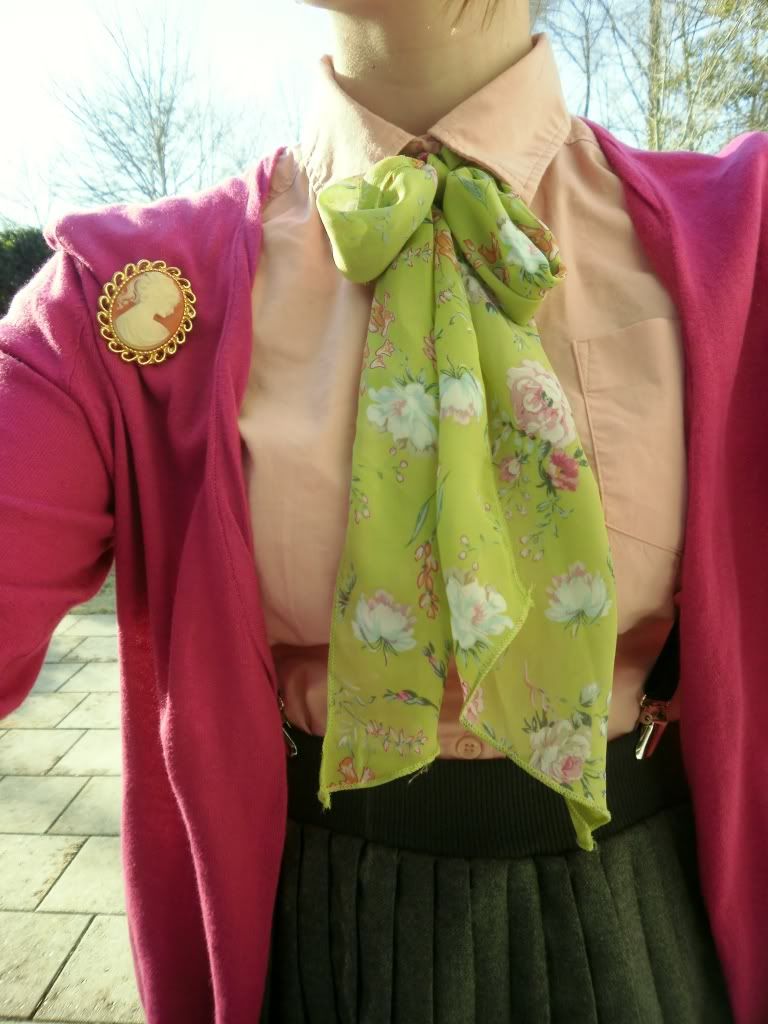 Oh, and I also have a very exciting announcement! I got the lead role in our school musical!! Its my favorite show in the whole world...and my excitement just keeps growing! So now I'm wondering if you all can guess what show it is...?
I'll give you two hints:
1. Its Disney! :)
2. Our show colors are Blue, Pink and Gold!
(pay no regard to official Broadway colors, our department always picks our own!)
If you can guess...I'll feature your blog in my next post~