I know that the above picture is absolutely awful, but in sticking with the theme that I currently have of starting my posts with a goofy picture of my face, I had to use it! So there you go, don't be afraid to laugh.
Last Sunday was a beautiful day here in South Carolina - about 70 degrees! - and I felt that it was far too beautiful to waste indoors. Right around the corner from where I live is a park that's bordered by some woods, so I decided to grab my tripod and take a walk to the woods for some outfit photos...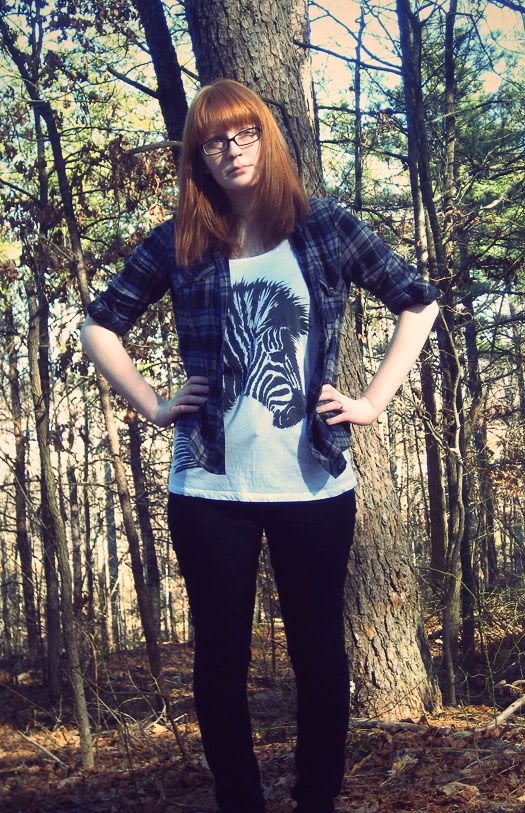 ...Bad idea.
I knew it'd probably be more crowded than usual at the park, since I was sure that many others probably had the same "too beautiful of a day to waste" mentality that I had. But I never anticipated the multitude of people that were really there! There had to have been over 100 parents and children alone on just the little playground. Boy, was it insane.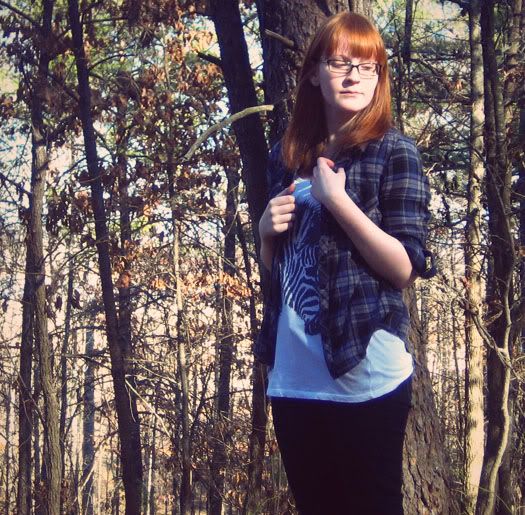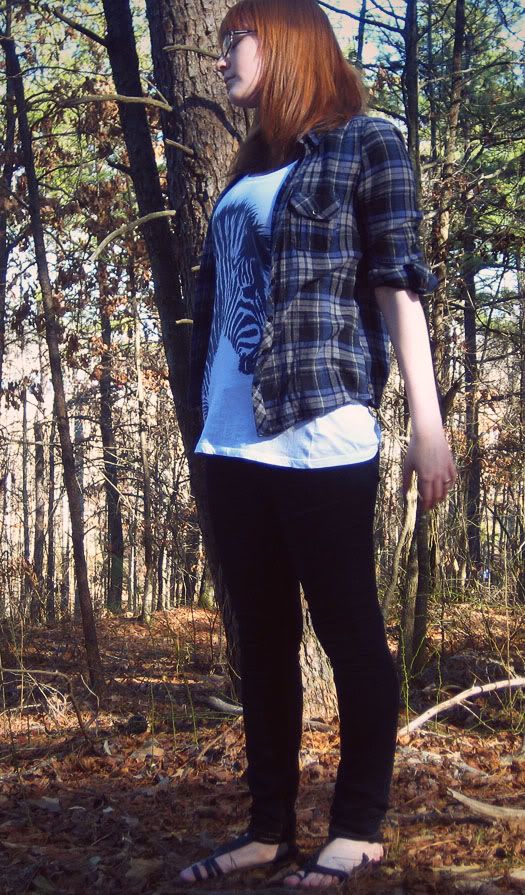 Now, ordinarily, even when the park is a bit crowded, there are scarcely any people in the woods. If you look hard enough, there's always a spot where you can gain privacy. So I decided that I'd take a chance and attempt to find a secluded area in the woods - since I'm not very comfortable with taking outfit photos alone in front of on-lookers...
Needless to say, I had a very difficult time. When I would finally manage to find a spot where there were no people, by the time I had my tripod set up someone had come along with their dog or a frisbee (there's a disc golf course in those woods)! I became so frustrated that I gave up my "no photos in front of strangers" mentality, plopped my tripod down right where I was and started taking photos.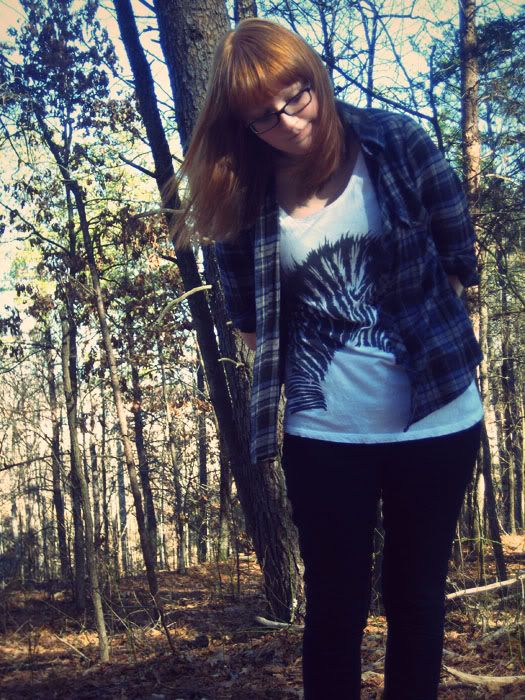 I didn't expect for people to actually avoid me.

After one or two photos, I realized that people would look at me strangely and then either turn around or go in another direction. Hah! It was like they were afraid of me or something. And honestly, it didn't really bother me at that point. I was just glad that they were leaving me alone, as anti-social as that may sound.
Anyway, my luck didn't last for long. I only managed to get a few good shots before I got in the way of two disc-golfers, and instead of asking me to move or something they just stood there and stared at me, as if they thought that would frighten me off. ...and they were right. After dealing with their staring for a minute or so, I grabbed my tripod and just walked off.
Well, at least it wasn't a complete failure.

Here is a lovely photo to show you all how my hair looked when the wind decided to pick up during my walk home. Haha, oh well :P
Tank -
really old -
Forever 21
Plaid Button-up -
about $15 - Forever 21
Jeggings -
$20 - Charlotte Russe
Sandals -
really super old - Forever 21