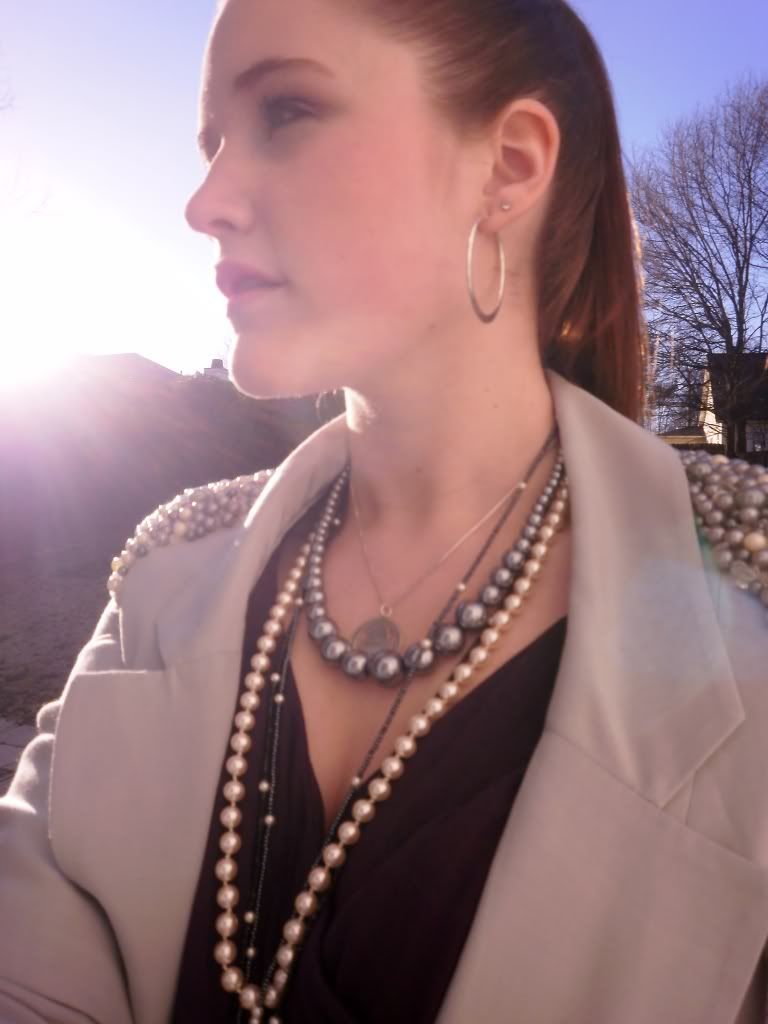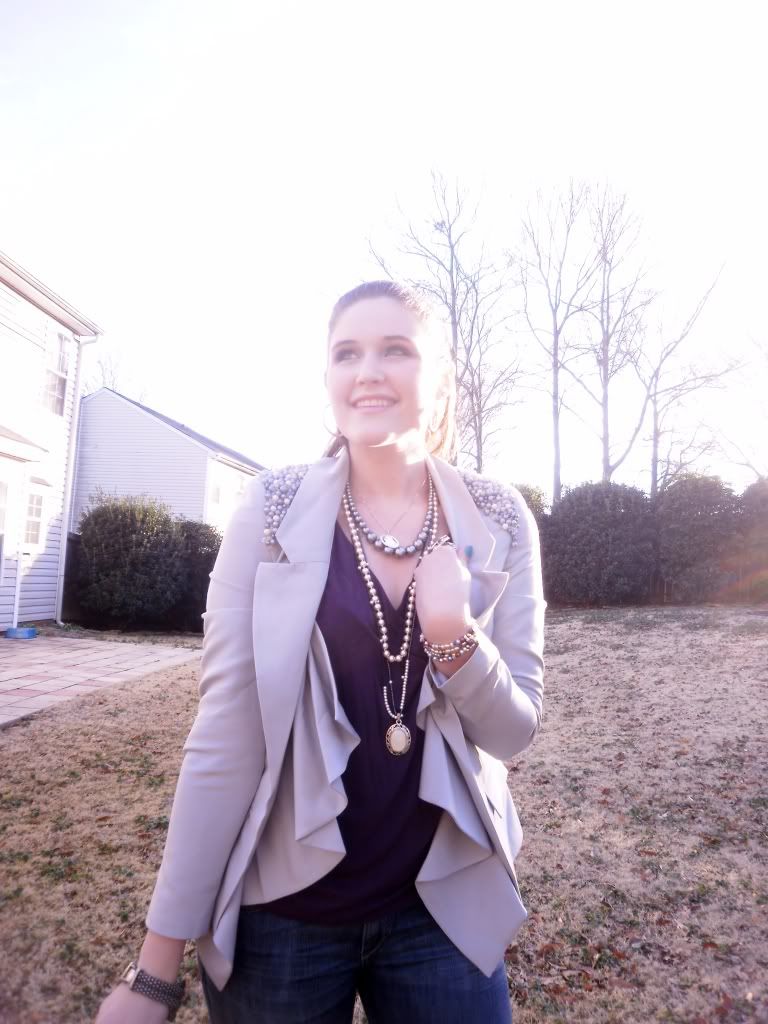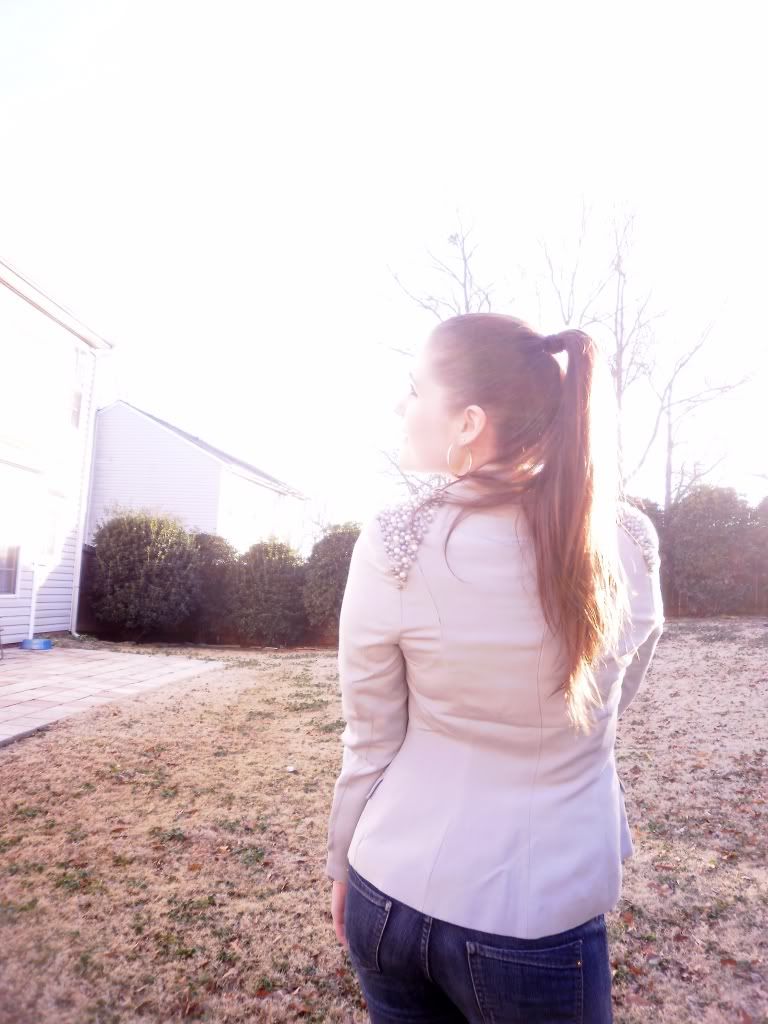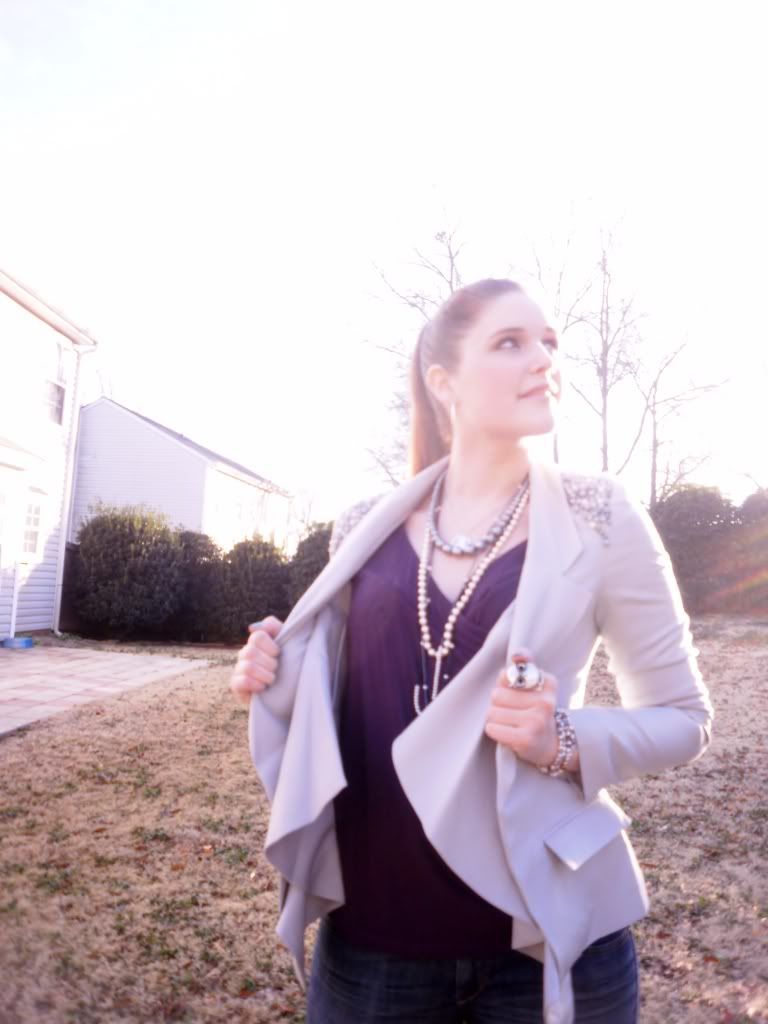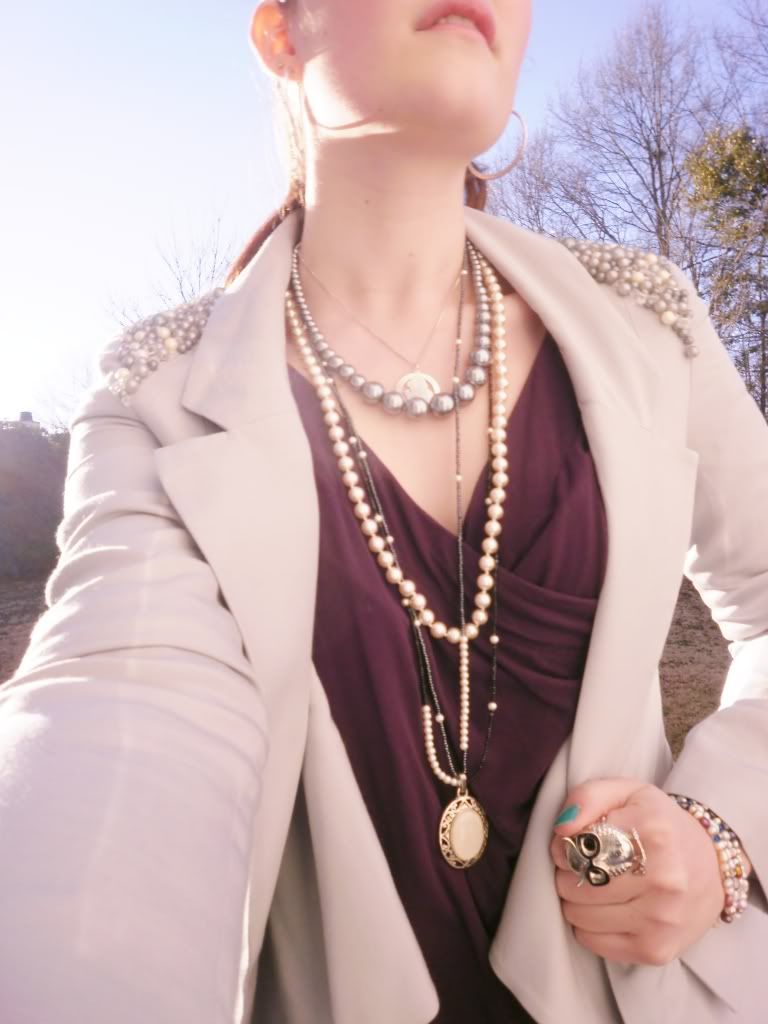 (Blazer: Asos, Top: Mom's, Jeans: Express)
I'm in love with this blazer! Seriously- I saw it online at Asos and couldn't get it off my mind for months. I drooled and oogled over it and longed so deeply- and my mom got it for christmas! I was incredibly excited- and thats just one of the many reasons my mom's the best ever :)
The pearl accents on the shoulders, the princess seaming, the ruffles that so gracefully billow from its perfectly styled lapels- everything just screams "i is purdy, u must hav me!" As for styling this blazer: it took FOREVER. Nothing looked just right, until my mom grabbed this shirt from her closet for me. She also fixed my hair- which I think looks nice...I've never done the whole no bangs at all thing. I've had every style of bangs possible, but never nothing at all! But I think I liked it :)
Sorry there are no full body photos! None of them seemed to work out well- my legs looked stumpy for some reason...
Softsoap: black raspberry & vanilla
Now everyone likes different kinds of smells, so obviously what I like might not be what you'll like. But if you want my opinion...it smells amazing! Its just fruity enough without being too strong or smelling like gum. And the vanilla adds a very comforting, deep sort of smell. And besides this particular scent being incredible, this soap is really amazing. It really nourishes your hands, without being too sticky and lathers very well. So you don't need much to cover your hands and forearms! And the smell it leaves is just faint enough to not overwhelm the people around you. Its very important to me to be able to wash my hands often- but during the winter it really wears my hands out and I end up with dry flaky skin. If you have that same problem I urge you to try this brand of soap. Its so soft and replenishing, and at the same time it kills 99% of germs!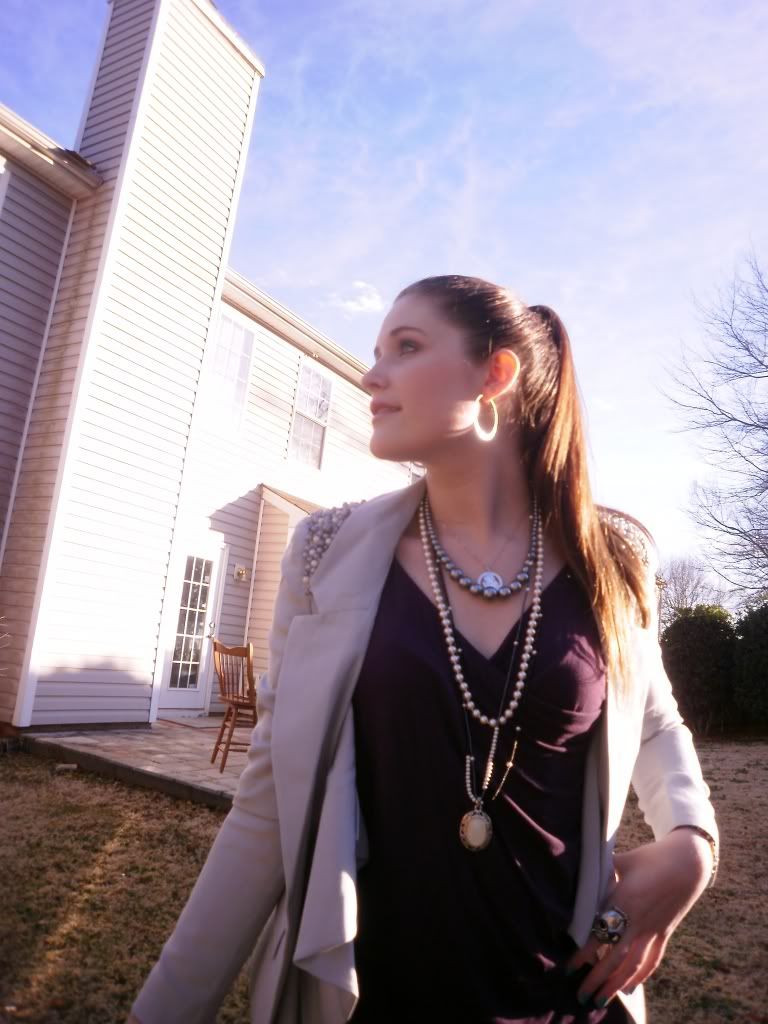 I hope you've all had a great day!