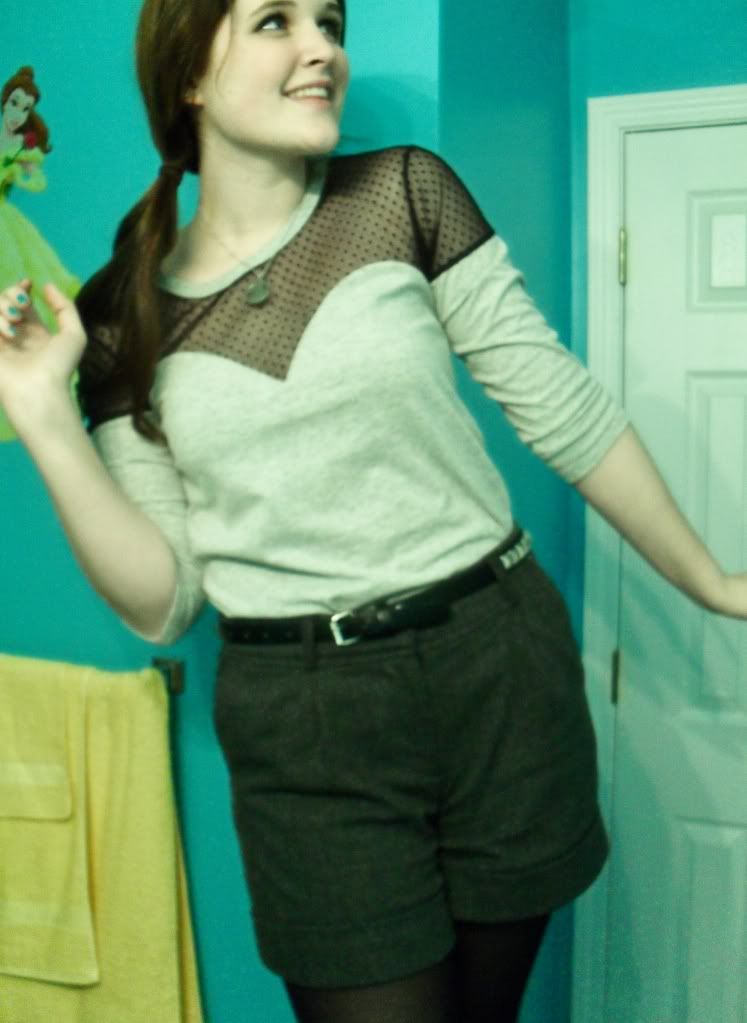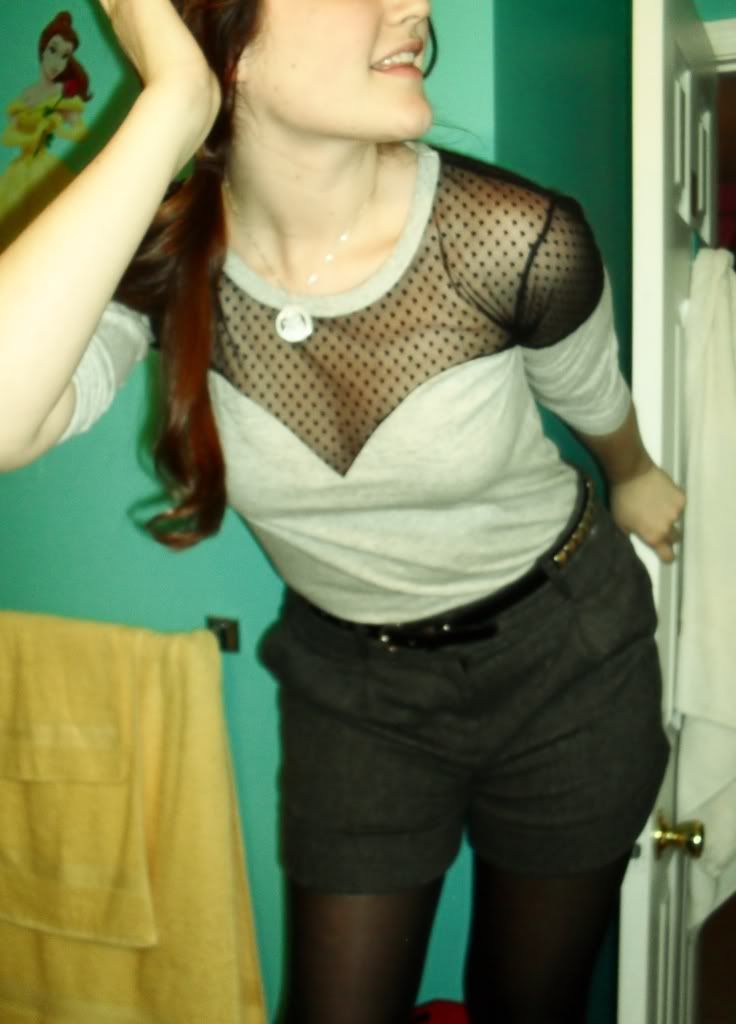 (Top: Asos, Belt: Mom's, Shorts: H&M, Tights: New York & Co.)
Hey everyone! I'm sorry these photos aren't the best- I was planning to take pictures all day and then (who would've guessed!) it starts raining! So i decided to just do them in my bathroom, since the chances of me taking pictures of this outfit another day is slim to none!
I was really surprised my mom bought me this shirt- but I really love it! Its almost like a mix between Minnie Mouse and Jessica Rabbit- ha! She also gave me this belt, which I'm assuming is from the eighties, but I'm not positive....hmm. I wore this with black & white oxfords but I couldn't manage to get a nice shot with them on!
Oh, And here's somthing new for you all :
I decided that once a week I would share a product with you that I really love. It will consist of (but is not limited too): hair products, make-up/beauty items, gadgets & gizmos and maybe some shoes. So the first item is Cold Cream! I use it everyday! Its great for taking off your make-up quickly and its also really cheap! I've tried expensive eye make-up removers- and they are just NOT worth it. One jar of coldcream will last you forver- I had mine for about five months and I haven't even used a fourth of it yet. Oh and guess what- it also makes a pretty decent eyeshadow primer if you don't feel like splurging on expensive brands ;)
Let me know if you like the product of the week thing, or if you have any other ideas! I'm open for anything! Also, here's proof that I'm one silly girl: