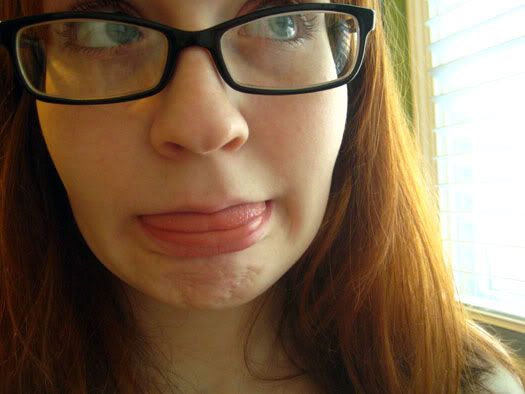 Hello again, blogging world! I apologize for my absence, but I'm really not very sorry. I was busy this past week spending some quality time with my boyfriend and celebrating my 18th birthday. Spending time with Jordan was amazing, and my birthday (and subsequent "party") were great as well. :) All in all, I've been having a wonderful time, and I honestly didn't think all that much about blogging! But now I'm glad to be back to it, and I've got an outfit post for you all.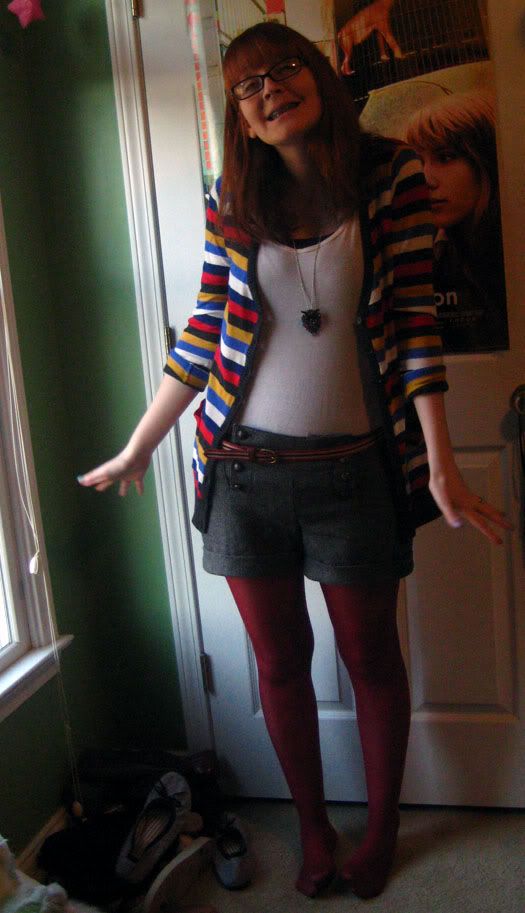 (this photo was taken in between 2 expressions; I hope you find it as amusing as I did)

Now, the photos I got are of worse quality than usual, and I'm really sorry about that! But when I decided to take these, the sun was starting to go down and it was so very windy outside...so I decided to just take them in my room...and then I edited them in a hurry. You may be saying to yourself, "What was she thinking taking pictures next to the window instead of in front of it?" And to that I say...I don't know what I was doing, please cut me some slack. :(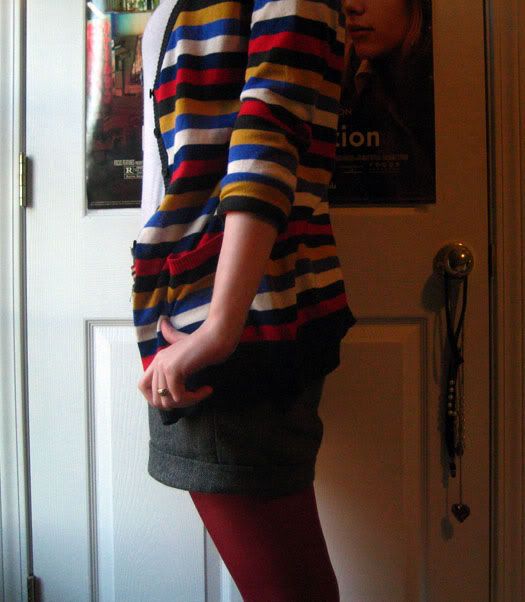 I wore this for my birthday party, for which I invited some friends over to play Rock Band and eat cake and pizza. I know it doesn't sound that exciting, but it was a lot of fun!
Anyway, something that I noticed about this outfit is that it may have looked better if I wasn't wearing the navy tank underneath the white tank. However, on me, that looked absolutely horrible because I am a bit big-chested. (Trust me, it's not what the media cracks it up to be. It's a huge inconvenience when it comes to picking out clothes...) So I had to suck it up and wear the tank underneath, and although it doesn't look as good, I was happy to be able to wear the bottom half of this outfit with the cardigan, because I thought they were a great match...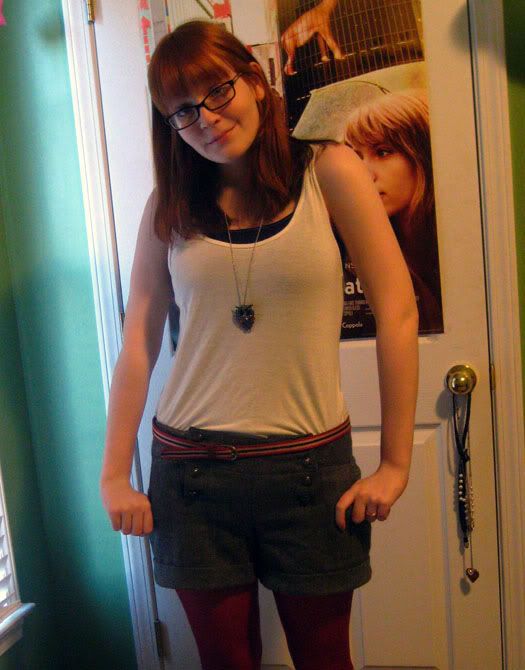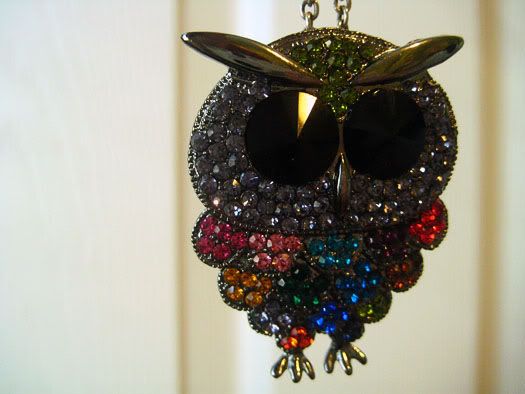 Jordan got me the pendant on this necklace for my birthday. Isn't it adorable?! I've been collecting owl necklaces for a few years, and this is now my favorite in my collection. I love how it's so colorful! Oh, and it doubles as a pin!
Speaking of Jordan, you may be wondering about that introduction that I mentioned. Unfortunately, I didn't take any pictures of us on my camera, but I have a cell-phone photo of us making Myspace faces (oh, the days of Myspace...) that I'll put at the bottom of the post, just so you all can "meet" him.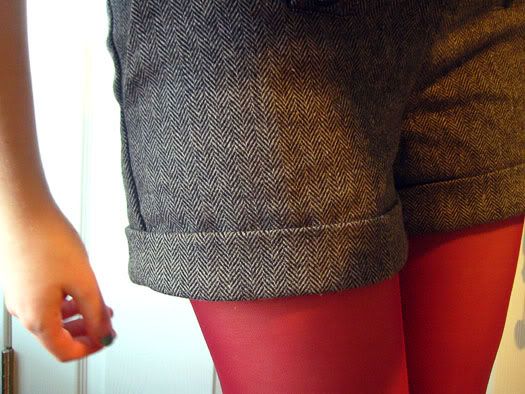 Well, that's about it for today. :) I'm going to put together a playlist for my next post, and there will likely be a new layout (finally) for the blog in the near future! Also, as usual, please don't hesitate to comment with any suggestions.
Until next time...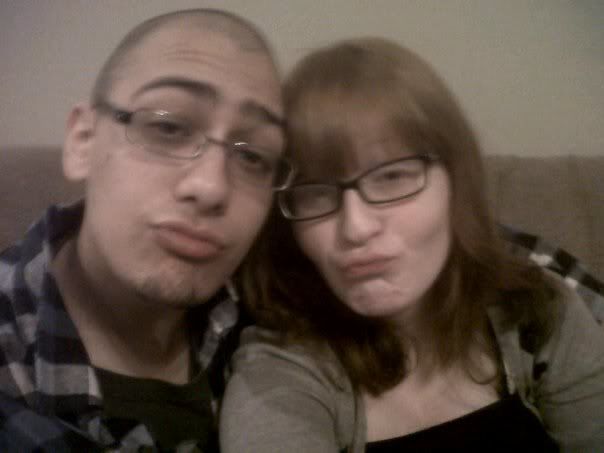 Keep on truckducking!
x Courtney
Cardigan, Shorts, Belt - $20, $15, $9 - Forever 21
Tank - Wet Seal
Tights - $8 - Apt 9
Necklace - gift from Jordan