Since Sarah Beth mentioned her boyfriend moving away, I figured now would be as good a time as any to talk about my own boyfriend of over a year and a half, Jordan. I definitely understand Sarah's current position, because Jordan lives about 13 hours away.
It might sound like a horrible situation to someone who's never been in a long distance relationship - and believe me, it's not all that easy - but nor is it that bad, either. I mean, distance is easily overcome when you really love one another :) We make it work, and it's definitely worth it.
And, in much brighter news, Jordan will be flying down from New York on Wednesday, and he'll be staying for two weeks! I'm unbelievably excited, as I'm sure you can understand. Maybe I'll post some pictures from his visit onto the blog for a proper introduction.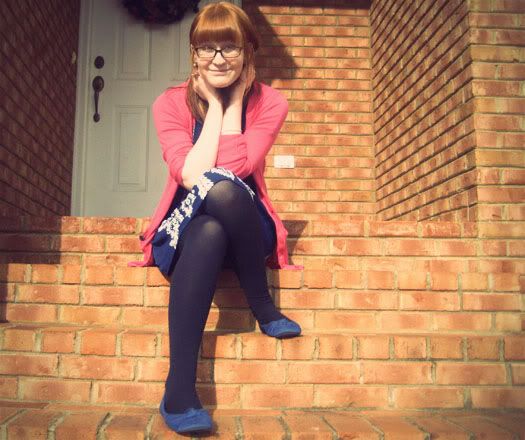 Anyway, let's talk about this outfit. :) This is what I was originally going to wear for New Year's Eve, which was spent with some of my closer friends... That is, until my kitten clawed a nice hole into these tights - about 20 or 30 minutes after these pictures were taken - and I had to change.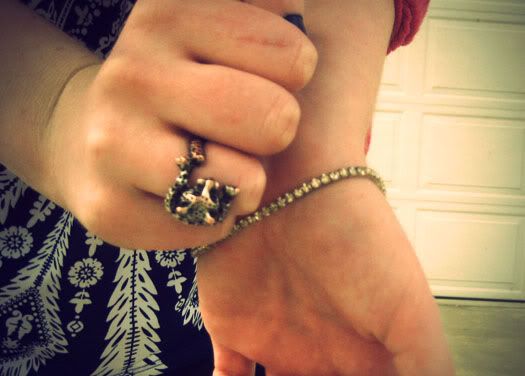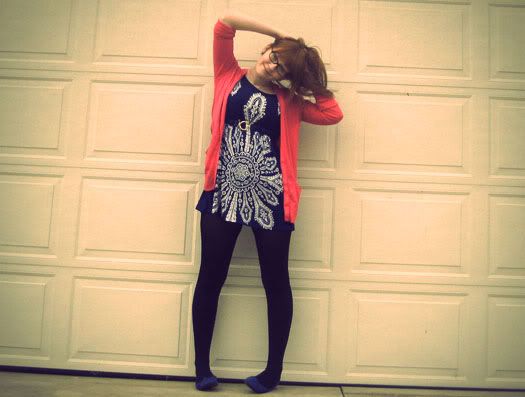 I have the habit of buying cheap rings and wearing them until they start to turn bronze-colored... I try to be careful not to get them wet, but it happens anyway! This ring is one of those that I've been wearing lately, and as you can see, the color is already starting to change... Oh well! This dress is one of my absolute favorites. I love the color, the pattern, the light fabric... However, it is unfortunately rather short. Much too short to wear during the summer - which is when I bought it to be worn. So, instead, I wear it during the winter with tights or leggings on underneath. I really need to start paying attention to the length of dresses before I order them online!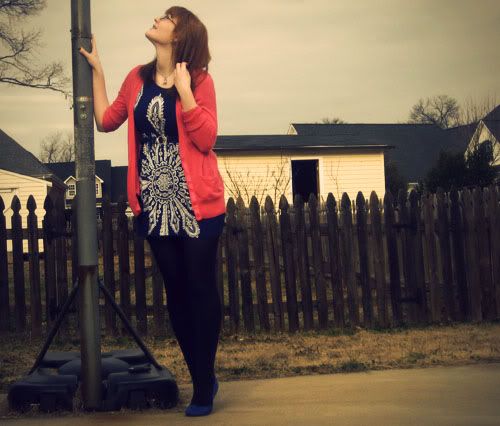 I was feeling a bit goofy when I was taking these photos, as you can see... I must admit, I feel "a bit goofy" quite often, so you should probably get used to seeing me making silly faces! Until next time, I leave you with this: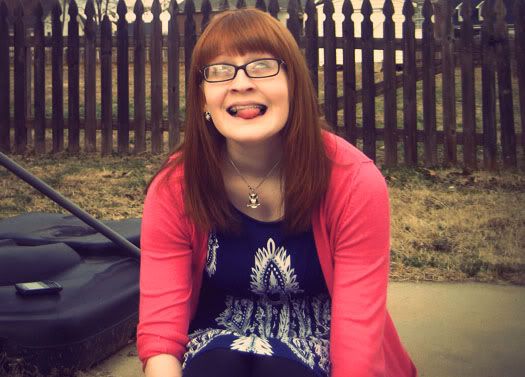 x Courtney