I've been thinking of ways to incorporate my different interests and inspirations into this blog, and I'm slowly coming up with a few ideas. For example, I've really wanted to showcase music that I enjoy and some that I find inspirational. I was thinking maybe a weekly or bi-weekly playlist? Does that sound good? Haha, I'm so indecisive...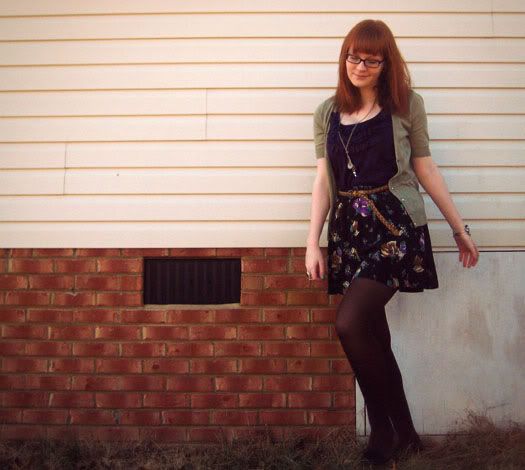 I've also been trying a different way of
editing our photos,
and I think I quite like it. They aren't perfect, but I read a few tutorials and I think what I've come up with works for me. :) I may try different things in the future, but for now...this is good.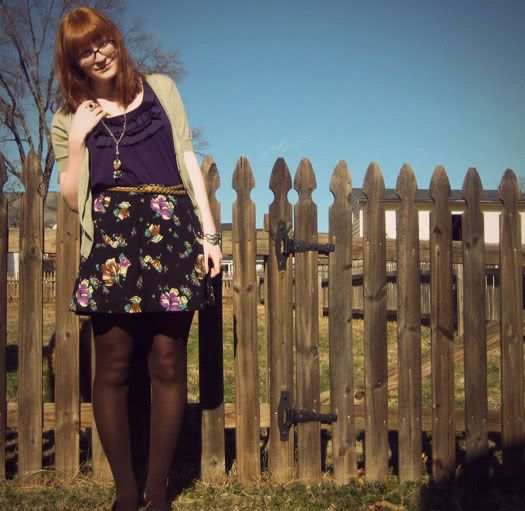 In other news, we rescheduled Jordan's flight because bad weather was supposed to hit New York, and he was
supposed
to arrive today...but then they closed the airport
here
because of
bad weather
! We just can't win! This whole experience has really made me resent snow... Anyway, we're rescheduling the flight to Thursday, and hopefully everything goes well and the weather in NY isn't so bad that he can't make it... But it really doesn't look like it's going to work at all... I really don't know. Sigh, I'm just doing some wishful thinking.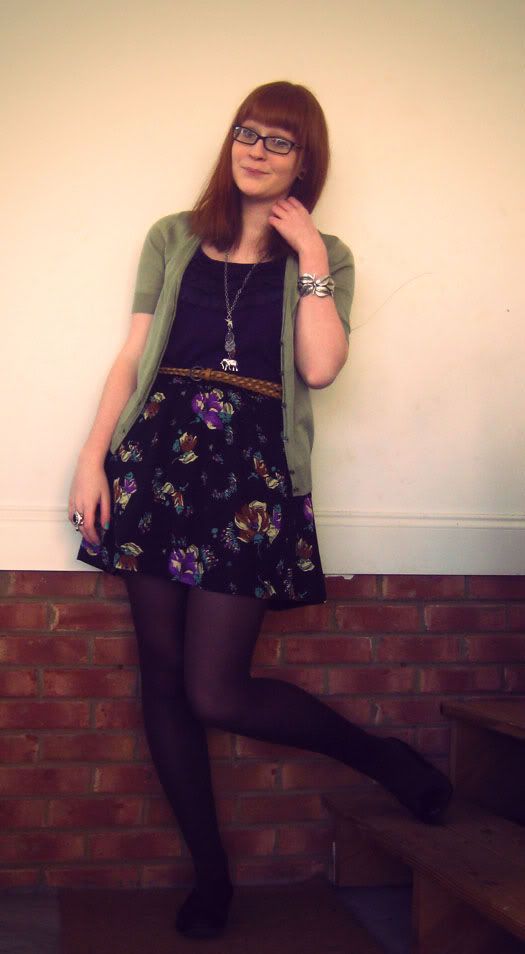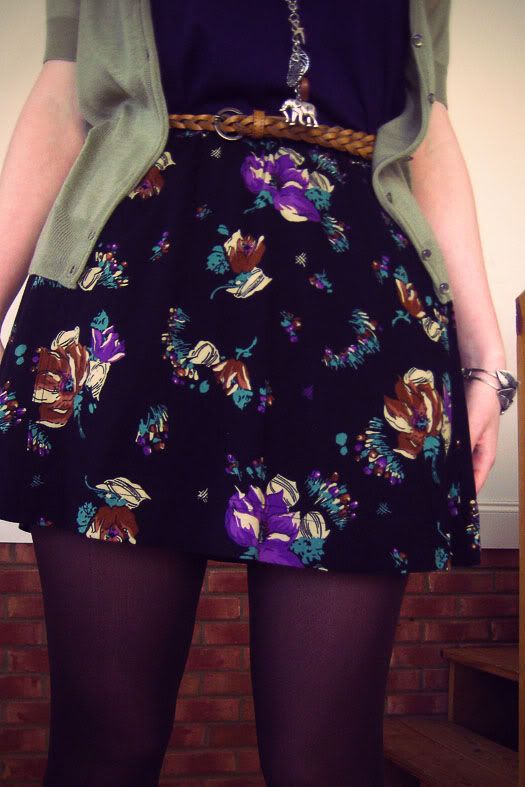 I bought these tights last week to replace another pair of brown patterned tights that somehow got a few holes in them... And, wouldn't you know, these have already got a hole in them!
I obviously have really horrible luck with tights. It doesn't make any sense to me, either, because I am
extremely
careful not to snag them on anything, and I try to keep my kitten's claws away from them... But they still wind up with runs and holes! I just don't get it...
However, the hole is so small (and hardly noticeable) that I just might leave it with some clear nail-polish to avoid letting the hole grow larger... Yep, told you guys I was cheap.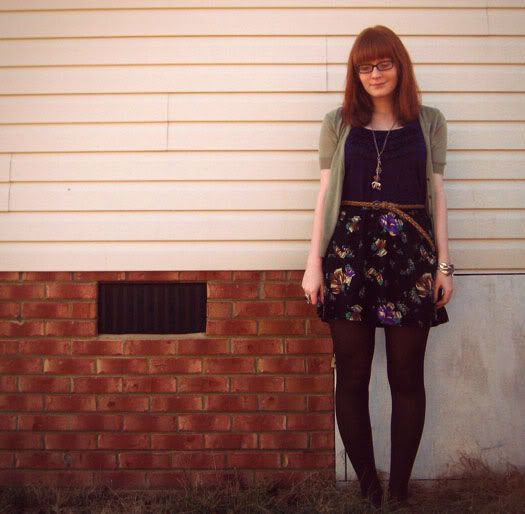 ps: i really do not know whats up with my expression in the 5th photo...so let's just pretend we didn't notice it. & tell me what you guys think about the playlist/photos!