Last night I came up with an amazing idea for a blog post, and I was sooo excited to share it with you all today! I mean, this idea was fantastic - best idea I've ever had. And even though I was going to do an outfit post today, I was prepared to push that post back a day for this new brilliant idea. You guys think I'm kidding, right? No, I'm not. I'm serious, I was pumped. So I signed on to my computer today after a long first day at my new job (yes, I got a job!), and headed on over to Blogger and...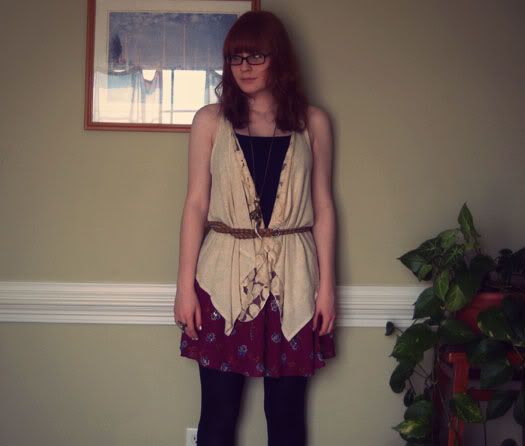 nothing.
I could not, for the life of me, remember what my idea had been. Can you believe it?! THIS is what happens when you come up with a great idea while you're lying in bed and you neglect to write it down! All I remember is that it was perfect for the day after Valentine's Day and even if I remember it now, the idea won't work as well after today.
And so...I bring you this outfit post. As previously planned. It will have to be good enough for you, I'm afraid.
I wore this for Valentine's Day yesterday - which was another day of really great weather, by the way. I didn't do anything romantic with my boyfriend, because he lives so far away that it just wasn't possible. However, I did go out with my friends (including Sarah Beth). We ate a restaurant and were serenaded by a violinist...and then we went to a protest.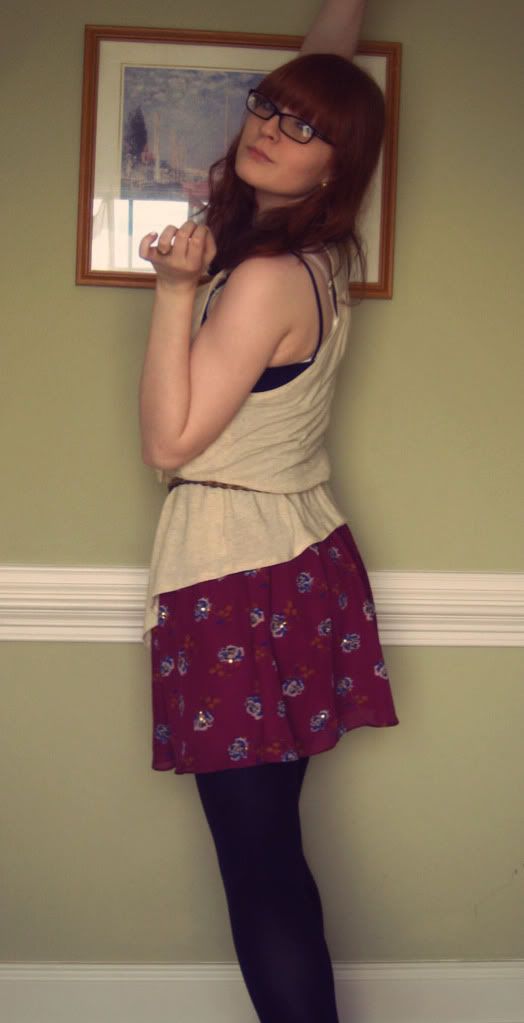 Well, sort of. It was an "anti-protest." Westboro Baptist Church (I'm sure you all know of them, and if not then I recommend a google search) was protesting a film that was being screened at the college that I'll be attended next year. It was a film about hatred - what causes it, how it can be combated, etc - and the church was featured in the film. Basically, they were protesting a film that preached acceptance, forgiveness and togetherness. Pretty ridiculous, right? But if you know the Westboro Baptist Church, then you know that it's really not that surprising.
Basically we stuck around for about 5-10 minutes of protest-ogling and then went into the building to watch the film. All in all, it was a very romantic evening (sarcasm).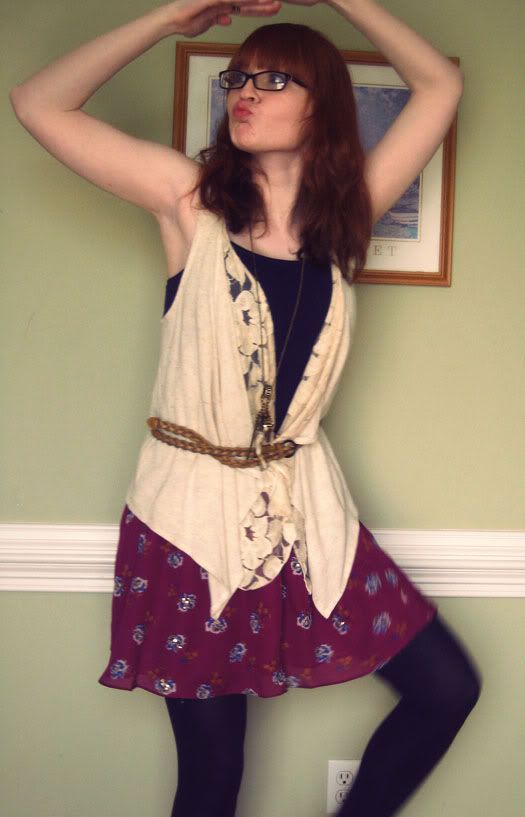 (photo inspired by Black Swan...hehe)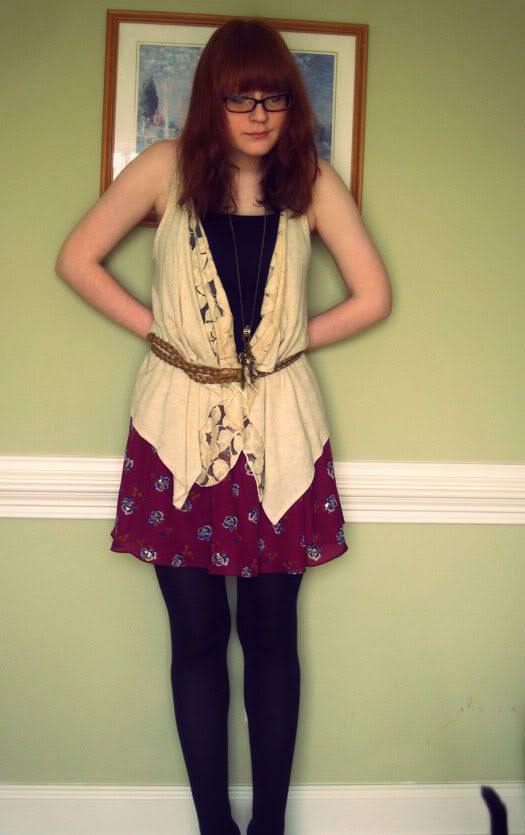 So! What did you lovely people do this Valentine's Day?
(also, sorry for another humongous post!)

x Courtney
Cardi - old - Wet Seal
Tank - about $5 - Wet Seal
Belt - came with pair of shorts - Rue 21
Skirt - $20 - Forever 21
Tights - $8 - Simply Vera Wang
Necklace, Ring - gifts